Knowledge for Change (K4C) Mentor Training Program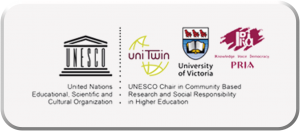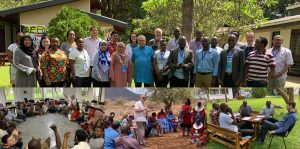 Mentor Training Program 2019 (MTP100)
Mentor Training Program (MTP) is a 21 week course that is made up of an on-line component, a two week face to face component a a field work component and a local CBPR training design to be carried out locally over the duration of the MTP.
Mizan Research Centre has sent 3 participants for joining the course to complete all 21 modules (See modules) prepared by University of Victoria, scheduled from 20 February 2019 to 16 July 2019. The two week Face to Face Learning Residency (Module 6 & 7) took place in Arusha, Tanzania from 1st to 12th April 2019. (See gallery)
List of participants:
Background
The Knowledge for Change (K4C) Global Consortium for Training in Community Based Research is an initiative of the UNESCO Chair in Community-Based Research and Social Responsibility in Higher Education, a joint chair supported by the University of Victoria in Canada and the Society for Participatory Research in Asia (PRIA) in India.  The goal of the K4C Global Consortium is the strengthening of Community-Based Participatory Research (CBPR) capacity in the global South and the 'excluded' North.  The heart of the K4C is establishment of local training hubs, hubs being partnerships between universities and practitioner organisations.  The Mentor Training Programme is designed to provide a learning opportunity for experienced community based researchers to develop a collective set of CBR theories and practices, to refresh field work skills and to design their own local training programmes.
Pedagogical principles
The MTP is composed of four elements: an on-line, internet based component, a face to face workshop, field work opportunities and work with your hub mentors on a curriculum design for your own local CBPR training course.  The on-line component is based on interaction between the instructors and the participants, regular contributions to discussions and debate by the participants, readings, guest lectures, and video presentations.  The face to face component will take place in Arusha, Tanzania while written case studies will be compiled based on local field work undertaken during the course.  Our course is designed under a 'mastery' approach.  All participants are to be provided with the support that they each need to 'master' all the materials in the course.  The course is not about competition between participants but about providing each participants with an opportunity to acquire a common vocabulary, fresh reflections on their own CBR experience and time to plan the local CBR course(s) in local languages and contexts.
Course Goals
On successful completion of the course participant should be able to:
Understand the objectives of the K4C International Consortium for capacity building in CBPR

Have stronger skills in working with communities and students in teaching CBPR 

prepare case studies in local/national languages as future training materials for local training

Understand the theory and practice of CBPR

Understand theories and practices of teaching CBPR

Understand the personal and social skills critical for working in CBPR